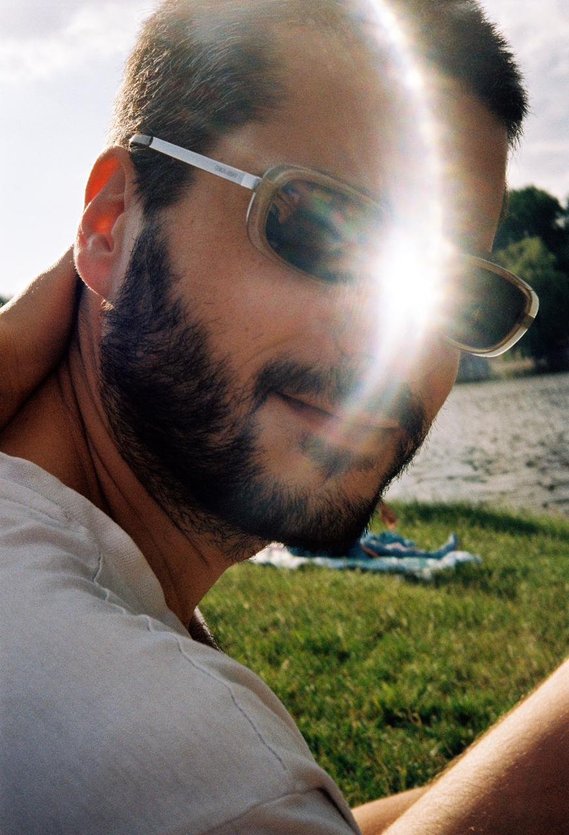 Mário Macedo (1989) was born and raised in a small town in the north of Portugal. He divided his studies between his home country at UCP Porto and EFC in Ebeltoft, Denmark. At the moment, being based between his hometown and Berlin, he's directing, together with Enotea and Marco Stoltze, Morph's first feature production, MILKWEED.
His work encompasses cultural, visceral and ethereal elements rooted in his passion for generational storytelling, as well as a consistent critique of capitalistic society, dreams and the fears that crush them. Having lived in various European cities, Macedo's work reaffirms his belief in shapeshifting perceptions, always fluid and deeply entrenched in human connection, all the while trying to grasp the poetics of existence and the latent irony it entails, together with all its superstitious matters.
His films have been selected for several festivals, such as Cannes Film Festival, Cairo IFF, Doclisboa IFF, Sarajevo Film Festival, Mostra São Paulo IFF and was awarded Best Director at Curtas Vila do Conde 2021 and got the National Grand Prix at FEST New Directors/New Films 2017.
About to publish his first photobook 'Running Away Into You', Macedo's work spans the fields of cinema, photography and writing.